Indonesia Mastercard Privileges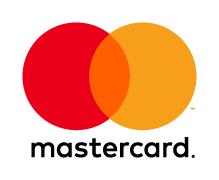 Mastercard® Cardholders can Enjoy 20% Off Health Screening Packages in Indonesia
Provided by Fullerton Health Indonesia.
Payment must be made using Mastercard to enjoy the packages. Not to be used in conjunction with any other corporate rate, promotion or offer. Terms & Conditions apply.
For appointments and enquiries, please contact: +62 21 29978988 or call the respective clinics for an appointment.
All details on this website are subject to change without notice.
Consultation with General Practitioner
Patient History
Physical Examination
Medical Report
Vision Testing
Complete Hematological Parameter

WBC
HB
RBC
Hematocrit
Thrombocyte
MCV
MCHC

Differential Count

 Segmented
Lymphocytes
Monocytes
Eosinophils
Basophils
Erythrocyte Sedimentation Rate

Blood Group
Liver Function Test
Renal Function Test
Blood Serology
Fasting Glucose
Routine Stool Test
Routine Urine Test
 Spirometry
12 Lead Resting ECG
Chest X-Ray
Uric Acid
IDR 1,750,000
IDR 1,400,000
Consultation with General Practitioner
Patient History
Physical Examination
Medical Report
Vision Testing
Complete Hematological Parameter

WBC
HB
RBC
Hematocrit
Thrombocyte
MCV
MCHC

Differential Count

 Segmented
Lymphocytes
Monocytes
Eosinophils
Basophils
Erythrocyte Sedimentation Rate

Blood Group
Liver Function Test

 SGOT
SGPT
Gamma GT
Total Bilirubin
Direct Bilirubin
Alkaline Phosphatase
Total Protein

Renal Function Test
Lipid Profile

LDL
HDL
Triglycerides
Total Cholesterol

Blood Serology
Fasting Glucose
2 Hours PP Glucose
Routine Stool Test
Routine Urine Test
12 Lead Resting ECG
Chest X-Ray
Uric Acid
IDR 2,250,000
IDR 1,800,000
Consultation with General Practitioner
Patient History
Physical Examination
Medical Report
Vision Testing
Complete Hematological Parameter

WBC
HB
RBC
Hematocrit
Thrombocyte
MCV
MCHC

Differential Count

 Segmented
Lymphocytes
Monocytes
Eosinophils
Basophils
Erythrocyte Sedimentation Rate

Blood Group
Liver Function Test

 SGOT
SGPT
Gamma GT
Total Bilirubin
Direct Bilirubin
Alkaline Phosphatase
Total Protein

Renal Function Test
Lipid Profile

LDL
HDL
Triglycerides
Total Cholesterol

Blood Serology

VDRL
TPHA
HbsAg
Anti HbsAg
Anti HIV

Fasting Glucose
2 Hours PP Glucose
Routine Stool Test
Routine Urine Test
Treadmill Test
Audiometry
Spirometry
12 Lead Resting ECG
Chest X-Ray
Uric Acid
IDR 2,950,000
IDR 2,360,000
Consultation with General Practitioner
Patient History
Physical Examination
Medical Report
Vision Testing
Complete Hematological Parameter

WBC
HB
RBC
Hematocrit
Thrombocyte
MCV
MCHC

Differential Count

 Segmented
Lymphocytes
Monocytes
Eosinophils
Basophils
Erythrocyte Sedimentation Rate

Blood Group
Liver Function Test

 SGOT
SGPT
Gamma GT
Total Bilirubin
Direct Bilirubin
Alkaline Phosphatase
Total Protein

Renal Function Test
Lipid Profile

LDL
HDL
Triglycerides
Total Cholesterol

Blood Serology

VDRL
TPHA
HbsAg
Anti HbsAg
Anti HIV

Fasting Glucose
2 Hours PP Glucose
Routine Stool Test
Routine Urine Test
Treadmill Test
Audiometry
Spirometry
12 Lead Resting ECG
Chest X-Ray
Whole Abdomen USG
For appointments and enquiries, please contact: +62 21 29978988
The above Health Screening Packages are available at the following clinic locations:
Jl. TB Simatupang No.2 Cilandak Timur,
Pasar Minggu – Jakarta Selatan
Bellagio Mall O.UG 21-24,
Kawasan Mega Kuningan Barat Kav E.4.3 – Jakarta Selatan